Ski lessons with an experienced instructor with your children
Summer / Winter Season
Training lesson over 6 days
2 group leaders / 10 children
Different activity every day
A LITTLE WORD FROM THE INSTRUCTOR
Sandrine and the children…
…a beautiful story 🙂
The supervision and teaching of the children is a real pleasure for me.
Caring and Safety are essential to my program and I thank parents for trusting me for so many years… summer, as well as winter!
Summer Staff
Sandrine and her second son Raphaël, form a perfect duo to supervise the children during the summer internships in Megève.
Raphaël, 19 years old, very attentive to children, is also a BAFA holder and has already supervised summer camps, he is also very popular with children, on skis, as in summer 😉
Because in addition to studying Chiropractic in Toulouse, he is also preparing his ski mentoring, after having sports and ski studies.
After this superb winter season, where snow and sunshine were widely present, many small skiers achieved great feats and returned home with beautiful medals! Congratulations children, it was a pleasure to help you progress, see you next year!
Hello, now that the winter season is behind us, it is time to prepare the summer internships that will start from 14/07/2019 to 15/08/2019 You will find all the necessary information on the "Summer internships" page and if you are interested, send me an email so that...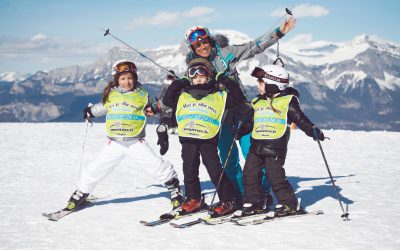 Hello everyone, at the beginning of spring, I have the great pleasure to unveil my new website which replaces the first one, which I designed a few years ago, but not very optimized... it must be said 😉 This one is bilingual, offers both summer/winter activities, has...
Contact Us
Location: Megève  – FRANCE
Telephone: +33(0)6.87.82.24.38
Email: sandrine@monitrice.fr
Hours: 9h – 17h
Contact Us
Location: Megève  – FRANCE
Telephone: +33(0)6.87.82.24.38
Email: sandrine@monitrice.fr
Hours: 9h – 17h