Multi-sports summer activities in Megève
From July 14 to August 16, 2019
To be booked as soon as possible, places limited to 12 children per week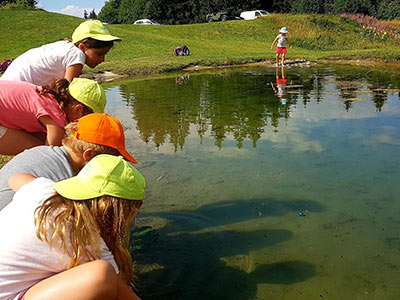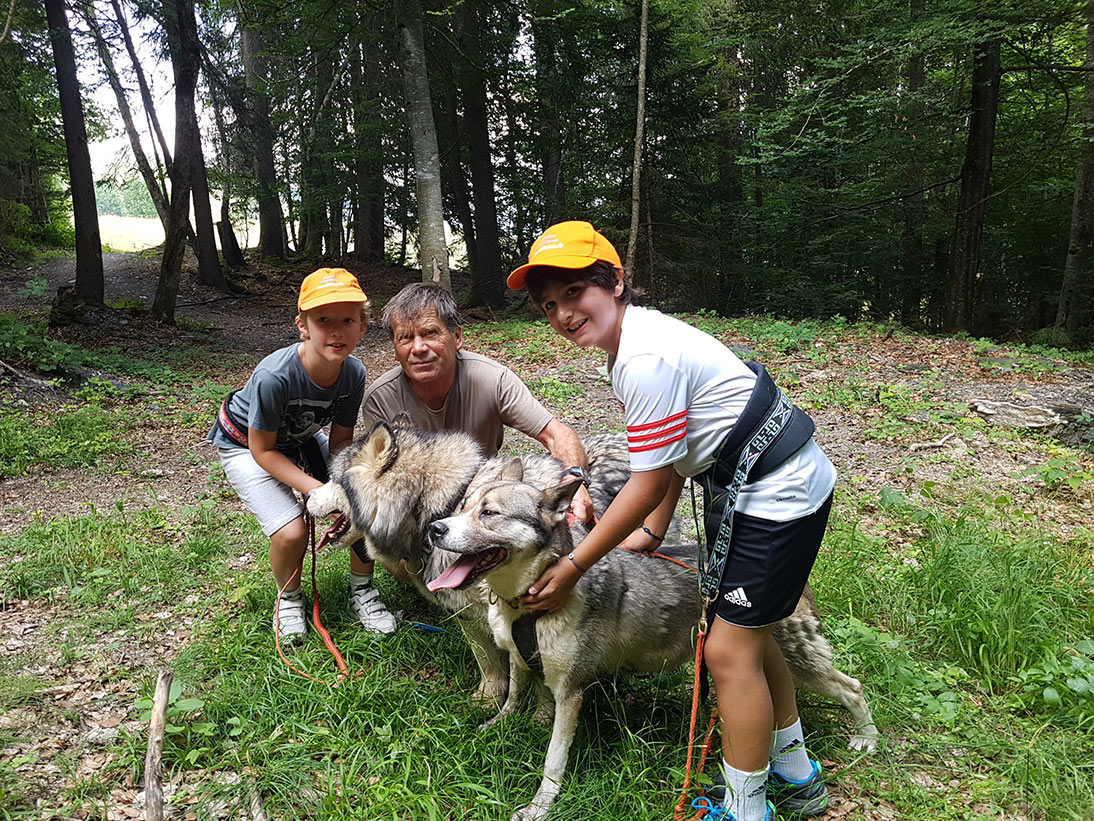 Megève Multi-Sports
With a view to a future stay in Megève this summer, you are wondering how to keep your children so dynamic and in need of activities for some, or how to find motivation for others, who would rather tend to lock themselves away, with a console or tablet in their hands… 
This course is a real immersion in the heart of nature and a great breath of fresh air in the Megevan mountain pastures !
Entrust your children in complete serenity to experienced professionals, who will ALLOW YOU to relax and enjoy long days of vacation AS WELL 😉 No more endless round trips that cut you off during the day….
ENJOY THESE MOMENTS OF PURE PLEASURE ON YOUR OWN …
Megève Multi-Sports est is a weekly formula, from Sunday to Friday, offering a diversified range of activities for children aged 6 to 12, making them discover the pleasures of the mountains in summer, supervised by professionals for each discipline.
Meet every morning at 9:25 am with the picnic, for the tennis camp  and let's go for a great day of sensations with a different activity each afternoon until 5:30 pm !
No more parents going back and forth to take and pick up the children!
Possibility to cancel the Tennis school and start from 11:15 am until 5:30 pm.
Small group of 12 children for 2 animators, who ensure the safety and well-being of each of them.
Tennis Camp
Price: 195€ / week
From 9h30 to 11h from Monday to Friday for everyone depending on the level (class of 6 children maximum with the Megève Tennis Club)
On Saturday, "tournament" day to close the week, but without the supervision of the 2 animators, the children spend the day with the tennis teachers at the club.
Picnic lunch
On an outdoor playground, in the swimming pool, or in the shelter depending on the weather conditions. Each child brings his lunch in his backpack.
And every afternoon, a different activity is proposed by the facilitators.
Cani-hiking outing
Supervised by a professional and his sled dogs, in addition to the animators.
Kids love this activity, where everyone is assigned a dog based on the child's age and size. The 2 partners are connected by a lanyard, and walk in the nature while getting to know each other. Exercises are proposed by the person in charge and there is a real attachment between the child and the dog at the end of the activity, a pure moment of happiness !
Pony ride
The pony rides are supervised by the Cheval de Feug in Combloux
The club offers a 1-hour ride for the older ones, on an equestrian trail, through fields and forest, supervised by the centre's instructors. For the younger ones, it will be more like a workshop with small ponies, in the club's career, with exercises and games of skill.
The children are delighted to take care of their horses, before and after riding them and some may discover a new passion  😉
Javen Recreation Centre
Trampoline, bungy and archery are available to everyone.
What a pleasure to do jumps, tricks, practice somersaults or bounce like a kangaroo! The children take turns discovering these adrenaline sensations and improve with each passing. And to rest, the archery part requires their attention and concentration, to reach the target as close as possible.
Lake Javen Recreation Centre
Trampoline, bungy and archery are available to everyone.
What a pleasure to do jumps, tricks, practice somersaults or bounce like a kangaroo! The children take turns discovering these adrenaline sensations and improve with each passing. And to rest, the archery part requires their attention and concentration, to reach the target as close as possible.
Laser-game at Cote 2000 
The laser-game is also a highlight of the week! Everyone takes to the game to represent their team, yellow or red, and gives it their all to eliminate their opponents with a laser shot… The activity takes place in a 3,000m2 park, where players hide behind trees, piles of logs or bushes.
And the end of the game will be closed by the allocation of points for each participant, a real moment of pleasure where even the animators are into it 😉 !!
 Accrobranche course
Specially adapted to children, it allows them to test their attention, balance and self-control, under the supervision of the group leaders, who remain on the ground to encourage and supervise the children.
Some will evolve at ease like little monkeys, on zip lines, logs, nets or barrels, while others will take their time, all in concentration and control, under the watchful eye of the group leaders.
Swimming pool
Supervised by the group leaders and supervised by the lifeguards of the Swimming pool.
Games, Panta-gliss, paddling pools and playgrounds are all places where children love to play and romp together. The "changing room" part is also part of the learning process, since everyone must take charge of changing, gathering their things and getting dressed in order to find the group… A real Challenge for some 😉
Toboggan runs
They allow children to discover the course with a friend. The descent, fully secured and automated from start to finish, allows you to experience pleasant sensations of adrenaline, while remaining in control of your own speed. The children are asking for more!
Mini-golf activity
in front of the Jaillet tennis courts for time off or to complete a shorter activity such as sledging or a short walk.
Skill and dexterity are to be gathered to obtain the best points…
Hiking and entertainment
Games and group entertainment with the facilitators, mountain walks according to the weather and the week's program. Usually on Sundays, to start the week and get to know each other. Ascent and descent with cable cars. And toboggan runs at the end of the hiking 😉
Skating rink, swimming pool, media library, climbing or cinema activity
The program is likely to change depending on weather conditions, there will always be a "plan B"!
Don't forget gloves if we go to the ice-riking in case of bad weather.
Rafting trip
50€ with transport and supervision from 13:00 to 17:00
Optional outing in Passy on Saturdays, from 7 years old, with the presence of parents possible. A 8 km course on the Arve, very easy and fun to discover the white water in complete tranquility. On reservation on 27.07 and 10.08 directly on the sessionraft.fr website with the code "MMS" to be in the same 8-seater boat. Confirm me as soon as possible.
Good tips
A cap is offered to each child, which he or she undertakes to wear for the duration of the internship and will come with it every morning.
A snack is offered by the facilitators every day. (For allergic children, please give them their own snacks)
30% off for the 3rd chil of the family.
Others
When you register, you must provide proof of insurance for your child, in addition to that provided by Megève Multi-Sports.
Travelling is mainly on foot, by free shuttles or with Sandrine's personal car + that of a parents, to sites not served by free shuttle.
Children who cannot swim must bring armbands for the pool.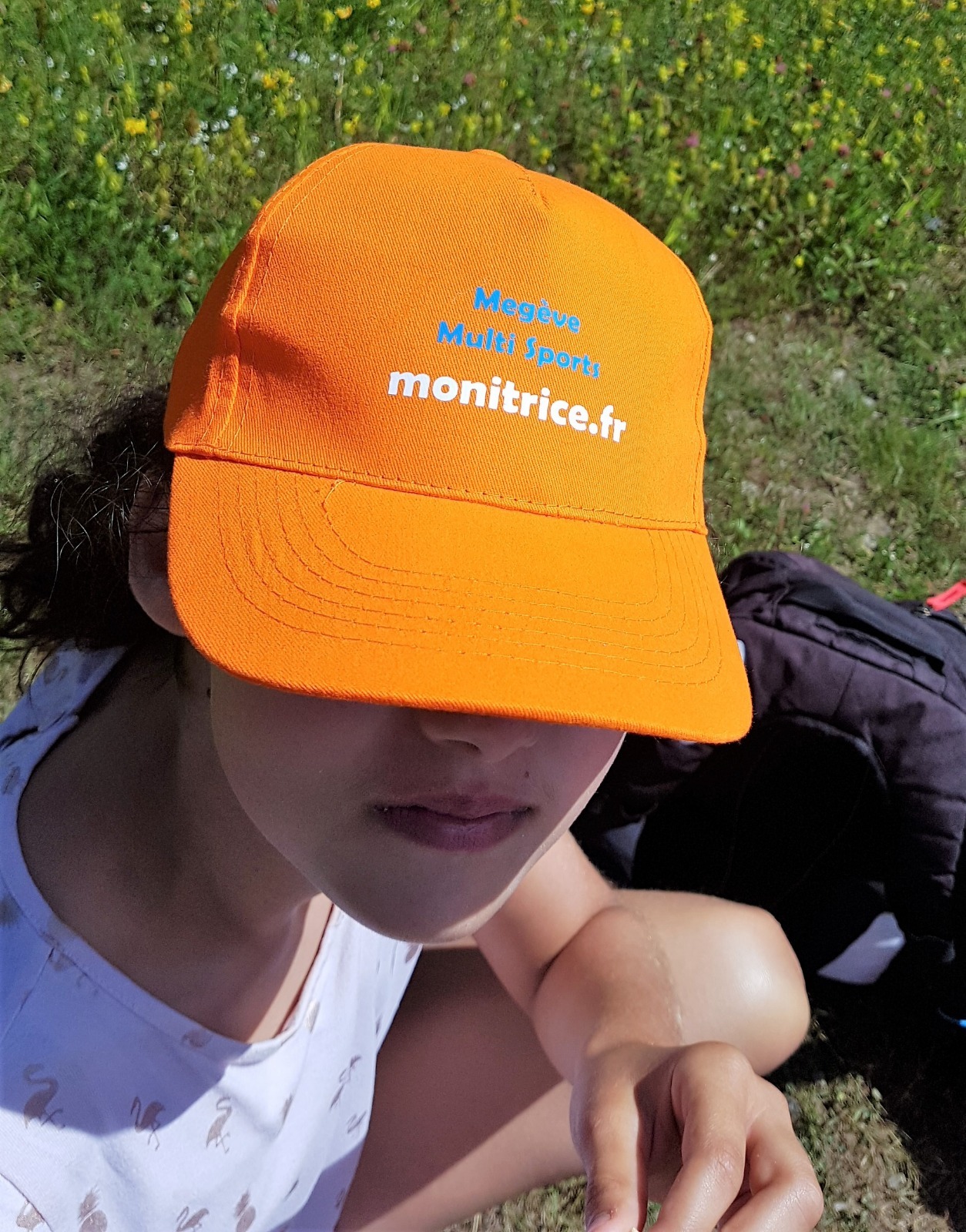 The Rates
The day is set at 100€ for the supervision of the child from Sunday to Friday from 9:30 to 17:30 by the animators, including the afternoon activities, the snack and the cap to wear during the course.
(- 30% for 3rd child of the same family)
+ 195€ tennis camp from Monday to Saturday on option
TOTAL : 600€ /week/child + 195€ tennis or 480€ without tennis 
For the 3rd child (-30%) : 420€ + 195€ = 615€ with tennis or 336€ witout tennis. 
On Saturday the child is taken care of by the tennis club from 9:30 am to 5 pm for the "Tournament" day (included in the 195€).
Meeting at

9:25

am at the Jaillet tennis court if full training from Monday to Saturday.
Meeting at 11:15 am in front of the pool entrance if training without tennis from Monday to Friday.
SUNDAY RV

for ALL at

9:30 am at the bus station.
Meeting at the end of the day at 5:30 pm at the bus station from Sunday to Friday. 
SPECIAL OFFER OPENING WEEK

 from 14 to 20.07.19
– 20% on the day supervision: 80€ x 6 days = 480€ + tennis 195€ = 675€ for the week with tennis and 385€ without tennis;
For the 3rd child : 420 + 195 = 615€ with tennis or 336€ without tennis. 
End of the day 17:30 at the bus station.
CALL FOR MORE INFORMATION
Tennis school is payable in addition, for the 6 mornings (195€ for the week) Registration form with your inscription.
Possibility of not doing the tennis camp. Beginning of the internship 11:15 am.
An information sheet is sent for each registration request by email or by phone.
A 30% discount is granted for the registration of a 3rd child from the same family : 70€ / day.
A deposit of 200€ / child is required to validate each registration.
MY OUTFIT FOR THE INTERNSHIP
In order to be comfortable for all activities, I wear a t-shirt, shorts and sneakers (no sandals). For the pony plan a long jog.
In my backpack, I have a water bottle, a windproof jacket so cool, my swimming pool gear: towel, lycra swimsuit (so forgotten, forced to buy one at the entrance at 12€), sun cream and armbands if I am not independent. My tennis racket or else, rent on site.
Provide gloves if ice rink in case of bad weather and a little game in the bag. 
The cap is offered by the internship and I have to come with it every morning.
And I don't forget my picnic every day 😉
The group leaders
Sandrine and her younger son Raphaël, both holders of the BAFA (Brevet d'Aptitude aux Fonctions d'Animateurs) form a perfect duo for the supervision of children during the summer camps. Their understanding and complementarity bring a serene and warm atmosphere to the group.
Sandrine
With 30 years of experience working with children at summer camps and teaching skiing, she knows how to adapt to all situations and manages groups of children with mastery.
She has a pedagogical and personal approach to each child and knows how to create a relationship of trust with parents.
Raphaël
19 years old, is also very appreciated by children, for his cheerful character and his calm and reassuring attitude.
His physical abilities have led him to follow a course in sports studies, and he is currently preparing his ski instructor at the ESF in Megève.
He is studying at the same time at the Institut de Chiropraxie of Toulouse and enjoys returning to Megève to supervise the children during the summer internships.
What do parents say about it ?
Merci Sandrine et Raphaël ! Mon fils est ravi de la semaine qu il a passé à vos côtés. Il a découvert la nature et de superbes activités. Il est rentré tous les soirs avec de merveilleuses choses à nous raconter et des étoiles plein les yeux ! Encore un grand bravo et merci à vous 2
Maxime
My children had a wonderful time with Sandrine who organizes a lovely day camp. There is a great choice of activities and Sandrine and her team are very flexible and manage the children really well. They tried new activities and gained confidence, all the while meeting other children and practicing new sports outdoors !
Nadim
Merci encore pour cette super semaine riche en rencontre humaine et découverte sportive et culturelle. Bravo à vous deux, Vivement l'année prochaine et merci pour toutes ces magnifiques photos partagées chaque jour
Sacha
Contact Us
Location: Megève  – FRANCE
Telephone: +33(0)6.87.82.24.38
Email: sandrine@monitrice.fr
Hours: 9:00 – 22:00